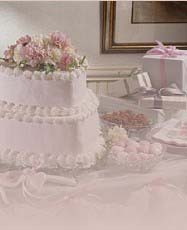 Subscribe to this website:

© 2006
IDoDallas.com. All rights reserved.
Dallas Cakes and Catering
Cakes 1 | Cakes 2 | Cakes 3 | Cakes 4 | Caterers | Cupcakes
Dallas Cupcake Bakeries
I'm getting a lot of traffic to my website searching for cupcake bakeries in Dallas, so here's a list of bakeries that offer cupcakes. You'll find these websites listed in alphabetical order on the previous Cake pages.
The Back Door Gourmet, Dallas 972-527-9292
Cakes and Creations, Flower Mound

972-691-1968

Cakes to Go and More, Dallas 972-466-0300
Charonel Designs, DFW 817-726-2151
Cupcake Kitchen, Dallas 214-641-9817
Dani's Cakes and Desserts, DFW 972-897-2406
La Duni, Dallas 214-520-7300
Panini, Dallas 214-363-1225
Polk-a-Dot Pastries, Plano 469-556-1182
Schweetie Cakes, Dallas 214-454-6439
Society Bakery, Dallas 214-827-1411
Tart, Dallas, 469-335-8919
Here is a wonderful cupcake resource I found online. Although they focus on the New York cupcake scene, you'll find some great pics for inspiration:
Links to Cupcake Stands/Displays:
Pricing may not be current. Please send errors in fact and out-dated links to lisa@idodallas.com. Please post comments about or personal experiences with these vendors in the Forum section of the website.